The Shellworks are taking food waste and turning it into 'sustainable packaging alternatives to plastic that don't compromise on performance or aesthetic'. This is where circular economy innovation meets design solutions that work in the real world.
We think the whole ethos and application possibilities are fascinating so decided to invite their Materials Scientist, Anand, and Amir, one of the co-founders and CPO, to answer some questions.
Q: How and why was The Shellworks founded?
The Shellworks was originally formed from a project as part of the Innovation Design Engineering course. A joint Master's between the Royal College of Art and Imperial. With co-founders Insiya, Amir and Ed began creating design and sustainability focussed products from chitosan, a bioderived and biodegradable polymer originating from crustacean shell waste (hence the shell in Shellworks). This project both led to the team winning the 2020 Venture catalyst challenge and creating the Shellworks as a start-up company. Since the original work on chitosan we have developed a new biopolymer formulation – launched as Vivomer, a material based on PHA, which is microbially produced.
Q: What's it like running a biotech start-up in the current climate?

The biotech start-up environment has always been very fast paced, and it is no different for us now. The transition toward online meetings over traditional, in-person gatherings, has allowed us to branch out and reach customers and advisors across the globe. This allows us to innovate and rapidly adapt to an ever changing market. With the demand for non-petrochemical based plastic alternatives rising, it is a great time to be working on products that not only provide a biodegradable option but also feel and act like a premium product.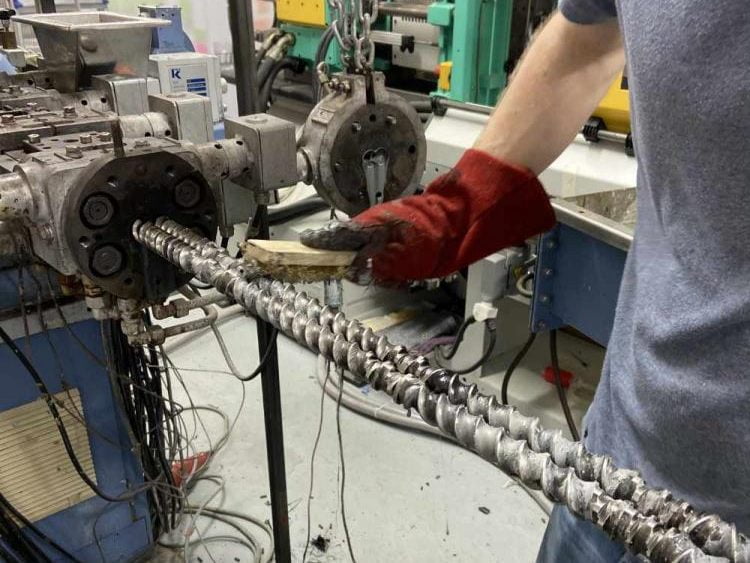 Q: What do you think the future holds for The Shellworks? What's next?

One of our most exciting prospects is our R&D potential. We aim to take bio-polymer directly from cell to shelf (think farm to table but with plastics) all within our in-house facility in London. From there we can control many of the properties of the plastic from a microbial tool kit which hopefully will allow us to access some exciting new forms. Our first batch of products has just hit the market. We are following up with a range of compostable packaging options that aim to provide a sustainable alternative to traditional cosmetic packaging.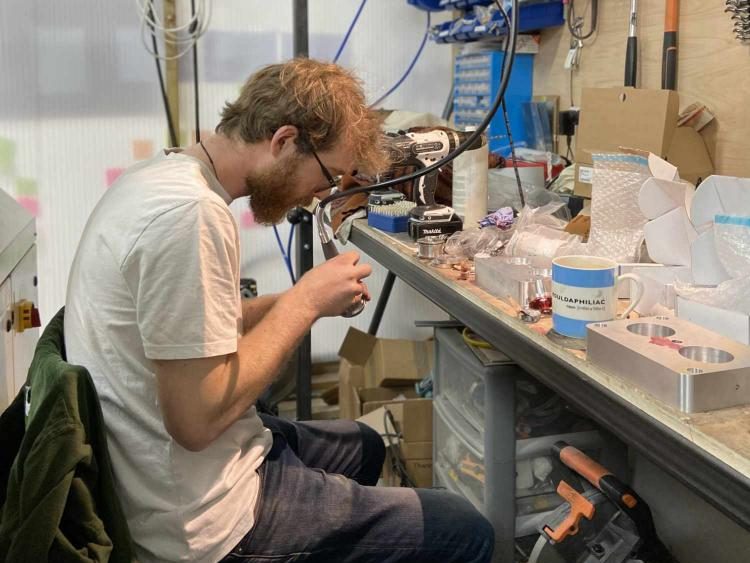 Q: What plans do you have for the Autoclave you recently purchased?

The autoclave we have purchased will be integral in forming a sterile working environment in our lab. This is critical for many aspects of microbiology as it prevents the contamination of cell cultures with unwanted and potentially pathogenic bacteria. This piece of equipment is set to form the basis for a range of microbial developments and be key for the development of optimised synthetic protocols for our PHA production.
Q: What would your advice be to other start-ups looking to develop their ideas into a real business?

We are staunch believers that there is always a better way. This has motivated our research into alternative plastics and novel product design. I think something to keep in mind when starting a business is that innovation is possible at every step.
Thanks to the team at The Shellworks for taking time out of their busy schedule to chat with us.
You can find out more about The Shellworks packaging and materials development here: www.theshellworks.com