What is a Muffle Furnace?
In basic terms, a muffle furnace is one which separates the sample from the fuel. This nomenclature dates back to a time when furnaces would use coal or other fuels to heat the sample, and it was necessary in the lab to keep the sample free from contamination with the fuel. These days of course, most furnaces are electric, and there is less scope for contamination. Nonetheless, the name has persisted, and furnaces which separate the heating element from the sample are still referred to as muffle furnaces.
What is a muffle furnace used for?
Many industries use furnaces for heat testing of materials. Building materials, amongst other products, must be tested to determine how their properties stand up to high temperatures. Additionally, muffle furnaces are commonly used for heat treatment and curing of polymers and ceramics.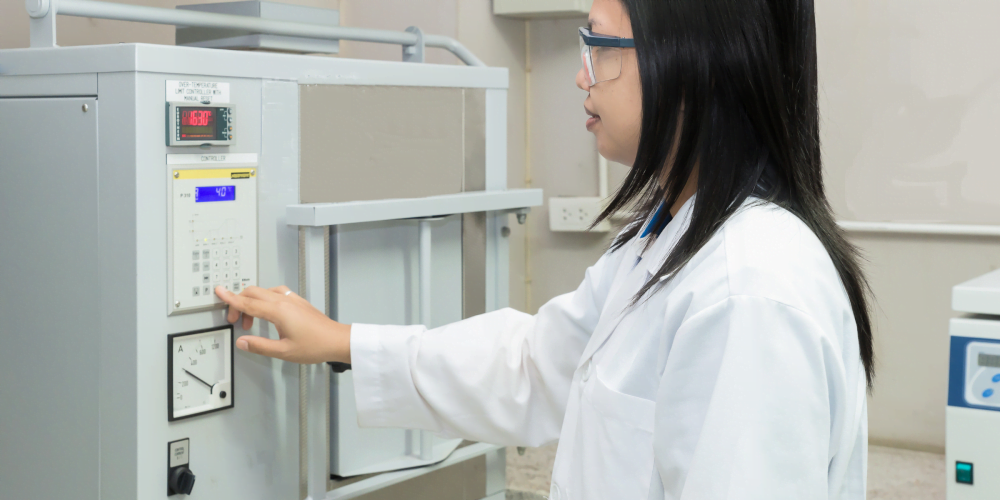 What to consider when buying a muffle furnace
When considering how to choose the best muffle furnace for your application, there are several variable to think about:
→ Temperature range
The primary point to consider is, of course, the temperature which needs to be reached. In general, standard muffle furnaces reach 1100°C, which is sufficient for most hardening applications such as ceramics or polymers. Why 1100°C? That's the approximate temperature of carbon fire (orange fire produced by burning wood, etc.) – It's hot enough to melt gold and copper, and cure most inorganic products. With the development of new technology, 1200°C or even 1400°C is more readily achievable in the lab, which may be better suited to materials testing.
→ Chamber size
Once you have determined the temperature range, the next thing to consider is how big you need the chamber to be. What are you putting in the chamber? Ideally you want a muffle furnace chamber to be big enough to comfortably fit your samples, without being so big that you ware wasting energy by heating more space than you need. Chambers can be as small as 1 L, increasing to muffle furnaces large enough to test building materials and complete products for scalable and reliable testing.
→ Door opening style
Perhaps not the first consideration that would spring to mind, but it is worth considering the way the door opens. Muffle furnaces are usually front-loading, but the door might open upwards, sideways or downwards. Furnaces with doors that slide upwards might be the safest option, ensuring the hot front of the chamber is facing away from the user. These might be the preferred option for educational settings, for example. Meanwhile doors that swing downwards can effectively provide a built-in heat-resistant work surface for placing samples during loading or unloading of the chamber. The available space will of course also dictate the best option for your lab.
→ Programs and computer options
The most basic muffle furnaces will allow the user to set and monitor the temperature. These might be ideal for labs using the furnace to cure materials, without the need to control the heating time. For materials testing, it might be necessary to have a more advanced programme, where the temperature ramp and time can be precisely controlled. Most of our furnaces come with a standard controller, with options to upgrade.
→ Other things to consider
Many basic furnaces can be upgraded to include additional features. This might be a chimney or exhaust system, allowing for smoke or gases to be vented from the chamber, or even collected for sampling; ports for adding additional monitoring equipment, or enabling an air inlet; additional timers, alarms, data loggers, USB ports for downloading data, sample trays, or stands. If you are interested in buying a new muffle furnace feel free to give us a call to chat about your upgrade options.
→ Warranty / Support
As with all lab purchases, it's worth considering the warranty period, and what technical support is included with the purchase. All used muffle furnaces from Richmond Scientific come with a 30 day no-quibble money back guarantee, while new muffle furnaces from Nabertherm and Snol each include a 12 month manufacturer warranty.
Need help deciding? Our sales team are always on hand to discuss the best muffle furnace for your application on 01257 270 433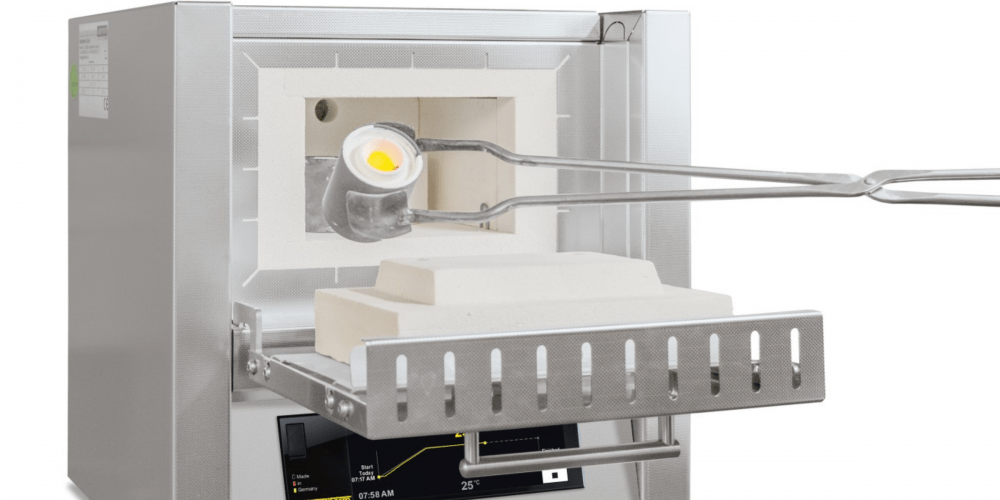 Useful Downloads
If there is an item in the brochure that you are interested in, please call us on 01257 270 433 for a price, or email [email protected]
If you would like to download the datasheet for a specific muffle furnace, you will find them linked at the bottom of the product pages (where available).