Has your lab decided to do a last minute Secret Santa? Are you searching for the perfect science gifts for the for the lab tech in your life? Well look no further, we have put together our favourite science related stocking fillers so you don't have to search the web…
Note: Richmond Scientific is not affiliated with any of the makers or retailers included here, we just like their things.
Evidence Based Science Mug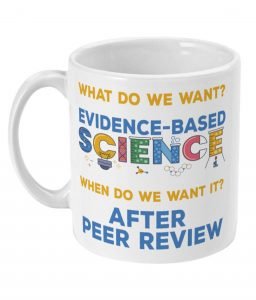 What do we want? Evidence-based science! When do we want it? After peer review! The eternal cry of the desperately well-informed… We shared this mug over on LinkedIn a few weeks ago and lots of you asked where it was from, well here you go… Get it at News Thump, with lashings of UK Political satire.
Science is For Everyone Badge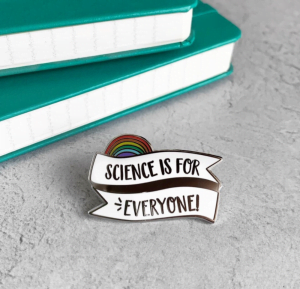 Cambridge based Science Scribbles create colourful science accessories & gifts. The cute pin and accessories would be perfect for brightening up your lab coat or bag. See the full range in the shop on Etsy
Caffeine Chemistry Mug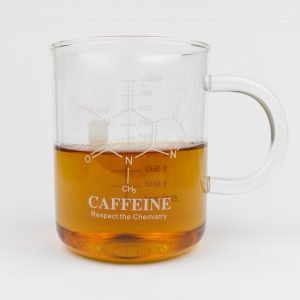 We couldn't do a gift guide without including one of these beaker mugs so you can walk round the lab with your morning brew and confuse (scare) the rest of the team. The Molecule Store, founded by Simon the Chemist, is full of fun science things and ship worldwide.
Periodic Table of Swearing Tea Towel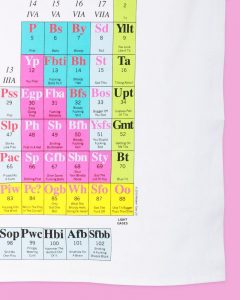 Just for fun… Oklahoma are based in Manchester and sell some crazy bits and pieces to brighten up your life. Warning, this Modern Toss Teatowel is very rude.
DNA Socks
Everyone loves socks for Christmas right? There are a few pretty cool designs over at Dedoles who have supporting nature and humanity at the core of their business principles – with each purchase you can support various projects and charities. Plus these socks are COOL!
Periodic Table Mug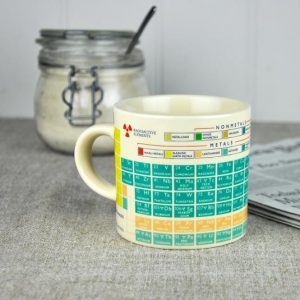 No need to explain this one, it's a mug with the periodic table on it. Rex London are based in London and at £3.95 we think this could be the perfect Secret Santa gift. 
'Let's find a cure for stupid people' T-Shirt
Steven Rodes is a graphic artist from Brisbane Australia and creates funny reimagining of children's books like this 'World of Science' Tee plus loads of other kitch merch from the 70s and 80s with a dark sense of humour.
We hope you like our little guide and find the perfect science gift for the scientist in your life.
Merry Christmas!