We have over 20 years working with second hand laboratory equipment, and highly experienced staff who can support you. We offer guidance on which system is the right one for your lab, as well as the option of installation, training and method development.
Cost
We asked over 200 HPLC users on LinkedIn what their main reason for buying a second hand HPLC would be. The vast majority said "Cost", and who can blame them? Brand new HPLC systems are simply out of reach for a lot of labs, with budgets already stretched to the limit. By buying second hand from a trusted distributor, HPLC becomes more accessible to labs that would otherwise be priced out of the technique.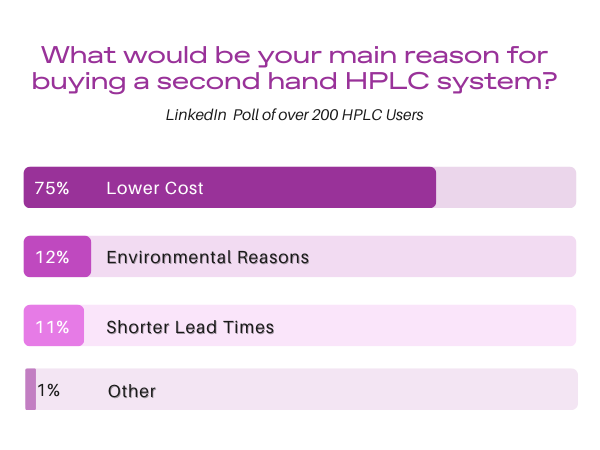 Lead time
We have a good selection of HPLC systems on the shelf and ready to go. We work with a highly qualified and experienced engineer who can ensure systems are in top condition and ready to ship quickly. If you are working to a tight deadline and need a system quickly then a refurbished system with a 1 week delivery time may be preferable to a new system with a three month lead time.
Environmental factor
Ensuring your lab is environmentally friendly can be a delicate balancing act. On the one hand, newer equipment tends to be more environmentally friendly by using less electricity, or (sometimes) requiring less solvent. On the other hand, each time an existing model is replaced with new, it may result in a good piece of equipment going to waste prematurely. By buying refurbished equipment, it ensures equipment remains in circulation and keeps essential raw materials out of landfill.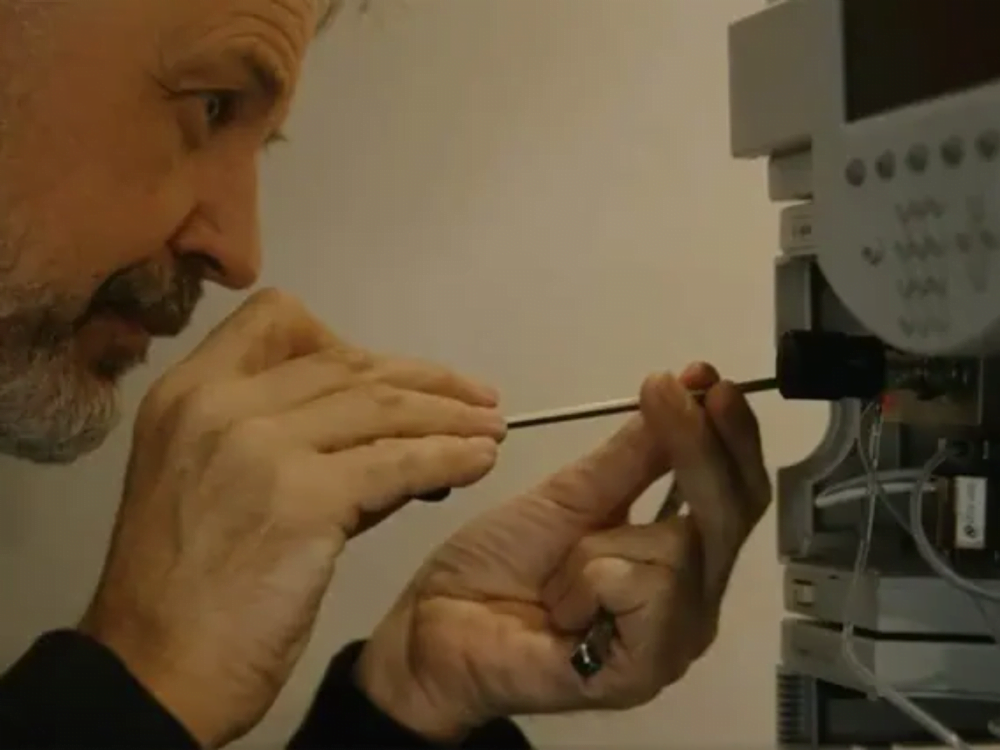 What's next?
Want to stay up to date with the latest offers and news? Sign up for our newsletter here