Biotech start up Bactobio (until quite recently known as Baccuico) have the world of unidentified bacteria in their sights, aiming to 'create a safer and greener world by harvesting valuable metabolites from biological dark matter'.
We interviewed their Founder and CEO Dr Daniel Hansen about the company and his experience as a PhD working in the biotechnology industry.
Q: How / why was Bactobio founded?
Bactobio was founded in the UK in 2020, building on a successful EU EXIST grant in Munich to cultivate unculturable bacteria. Realising the hidden potential in these previously inaccessible species, the company was set up to harness the power of nature's largest bio-resource. Today's bacterially-derived solutions in healthcare, agriculture, and the chemical industries capture a worldwide market worth ~$100B per year. These solutions come from the ~1% of bacteria which have previously been cultured. Bactobio's mission is to unlock the potential of the remaining 99%. Our first objective is to discover novel antibiotics to help fight the antibiotic resistance crisis that we face today.
Q: You seem to be welcoming new team members every week. How does it feel to be creating opportunities in Biotech industry? What is the ultimate growth plan?
Creating the infrastructure that gives room for young scientists to work together to solve big challenges is probably the achievement we are most proud of. Since Bactobio's incorporation in 2020, we have hired more than 20 highly skilled scientists, set up three laboratories and built a complete technological pipeline. As we've grown, we've hired a wide range of expertise across biotechnology, bioinformatics, analytical chemistry, automation, and business development. We hope to keep attracting life scientists, data scientists and other talented individuals who are eager to contribute to future shaping of biotech.
We recently felt the progress we've made here with the completion of our first employee annual review cycle. As well as highlighting the individual growth opportunities Bactobio has given to all its employees, the overwhelming feedback was that the team love working in such a collaborative, science-driven environment. In return we are seeing incredible technological progress.
The long-term plan is to follow the science and discover sustainable solutions for healthcare, agriculture, and industrial sectors. For now, the aim is to identify our first antibiotic and fungicide compounds and set up the collaborations we need for these to reach the consumers who need them. Given that close to 1 million people die each year from antibiotic-resistant bacteria, this is an aim that is close to our hearts.
Q: What was the thinking behind the Bactobio name change?
Baccuico came about as a quasi-acronym of our technology turned into a name which set us out from other players in the biotech industry. However, we realised the pitfalls of having a unique and unusual name, people make associations. The associations here were very much unrelated to biotech. We heard everything from "children's biscuits" to "Tiramisu makers".
To avoid this confusion in future, we decided to change our name to Bactobio. The new name has two meanings and captures our grounding in bacteria (bacto) as well as the idea of going "back to bio(logy)".
Q: You have an impressive range of investors. Any advice for people looking for biotech start up funding in the current climate?
Our main advice would be to focus on clearly defining the company's mission. Find people who are passionate in supporting you. In the last 10 years we have seen a boom in biotech and synthetic biology start-ups, many of which promise to revolutionise the field by bridging biology and computer science. While this is exciting, it also often overpromises and underdelivers.
We found that angel investors who have been truly successful (including our investors Hugh Grant – former Chairman & CEO at Monsanto. Peder Holk Nielsen – former CEO & President at Novozymes and Leopoldo Zambeletti – former Head of Healthcare at JP Morgan). Want to see a company on an incremental growth trajectory which is innovative but clearly defined. While this requires time for them to evaluate your proposition, the outcome is worthwhile in finding investors who can support your entire venture and not just its financials.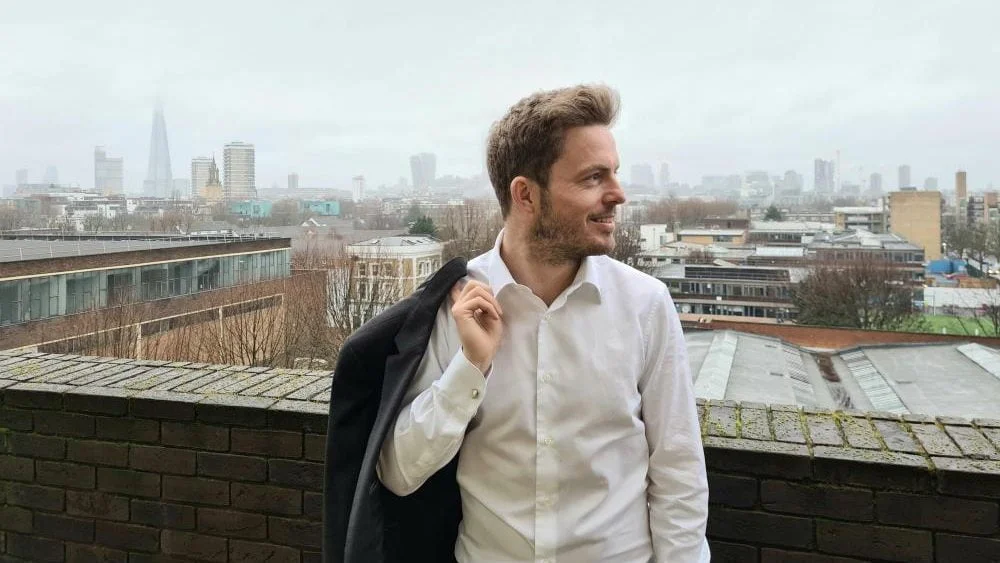 Q: How are you finding things as a PhD in the biotech industry?
I am very fortunate to have the opportunity to apply my scientific knowledge to tackle one of the biggest crises currently facing humanity. For me, working at Bactobio marries the perfect combination of ground-breaking science with real world impact. I get to work with a team who all love the science but also want to make a difference; that's a pretty special place to be.
Q: Any advice for others looking to break into an industrial position from research?
Play to your strengths and find a position in an environment which suits you. Some will enjoy the R&D of big companies whilst others will thrive in the more proactive environment of a start-up. Don't shy away from directly reaching out to companies you're interested in – we like to hear from passionate and driven people! Most importantly, put the word out there that you are open for business. The right fit might just find you.
You can find out more about the groundbreaking work of Bactobio here: www.bacto.bio
If you are interested in working for Bactobio check out their careers page here: www.bacto.bio/careers
Many Thanks to the team at Bactobio for their time putting this article together.