Joining the ranks of new lab equipment manufacturers available at Richmond Scientific, Snol make a range of high-quality laboratory ovens and muffle furnaces.
About Snol
Snol have been manufacturing laboratory ovens and furnaces for over 60 years. Since their first electric muffle furnace in 1960, Snol now make over 70 laboratory furnaces and ovens for laboratories. The company pride themselves on durability and quality of their equipment, and all of their equipment comes with a one year warranty. Snol's factory in Lithuania uses electricity from 100% renewable energy, and all Snol lab equipment carries a CE mark for peace of mind. By merging with metal processing company Umega in 2004, Snol have been able to keep their prices competitive, while maintaining in-house expertise in thermal innovation.
Snol lab equipment
Laboratory ovens
Snol ovens are customisable to meet the requirements of the user. As standard, Snol ovens use rock wool insulation combined with stainless steel sheeting. Forced air circulation ensures optimal heat distribution and rapid heat up / cool down periods. Snol ovens can be used for drying, heating and thermal testing up to 350 °C. If required, Snol ovens can be fitted with a range of programmable controllers or a timer to suit the application. Additional shelves can also be ordered to fit the oven, where needed.
Snol lab ovens can be used as drying ovens, with the option for an exhaust port or gas (Nitrogen/Argon) blow system, if required. See the options on the datasheets of each product, or speak to our team on 01257 270433 for more information.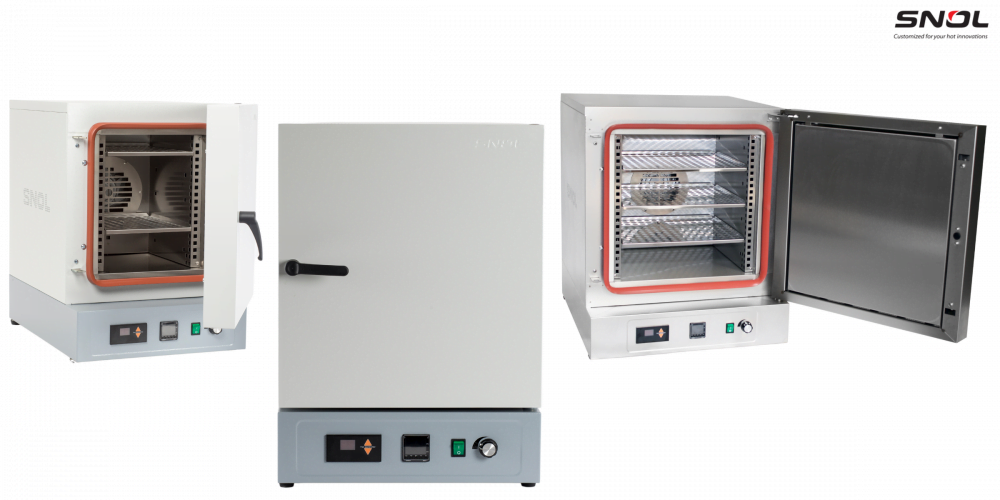 Muffle furnaces
If you require higher temperatures for heat treatment or material testing, the Snol muffle furnaces are available in 1100, 1200 and 1300 °C models, with a range of capacity options available. You can read our full guide to buying a muffle furnace here.
Snol muffle furnaces are heated using embedded electric heating elements in the walls of the chamber for very accurate temperature control. There are a range of controller options to suit every application, whether you only need a single temperature setting, or more complex ramp-control and timed temperature segments.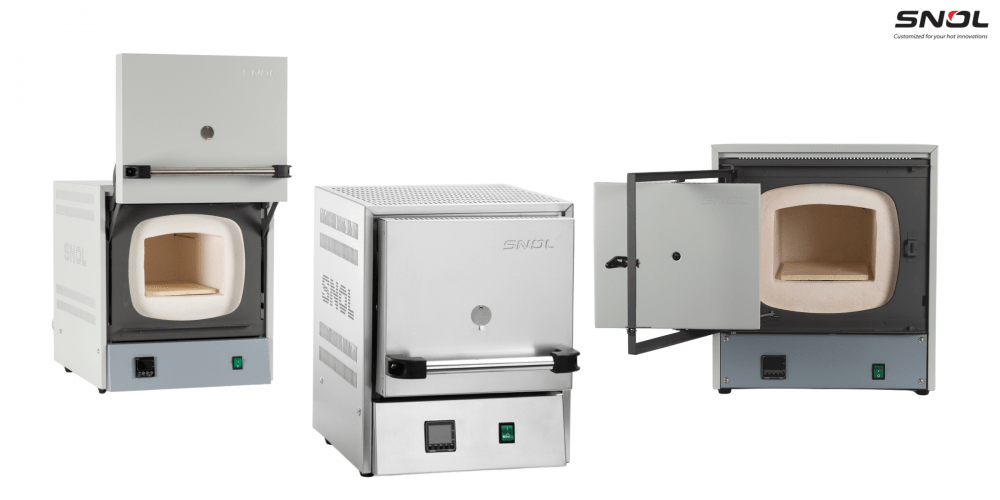 Temperature Control
Snol ovens and furnaces can be equipped with a selection of controllers to suit the needs of the user. Decide whether you need to be able to program the temperature settings, and from there consider the number of steps you need to be able to use, and how many stored programmes you want the unit to hold in memory for quick access and use. The controllers also feature different LED screen configurations to display the most appropriate information for the user.
Need help deciding? Our sales team are always on hand to discuss the best oven or furnace for your application on 01257 270 433