The Northern Centre of Weighing Excellence based at Richmond Scientific features the full range of A&D Analytical Balances, Moisture Balances and Micro Balances, as well as weighing devices for the food quality control industry.
Getting the right analytical balance in your lab set up will save you space, time and money.
Each balance in the A&D range is fully featured and uses the Super Hybrid Sensor for reliable accuracy every time – virtually indestructible.
A&D Balances
A&D HR-100
Fully featured, compact and reliable – this is the workhorse of any laboratory and offers superb value for money. The HR- 100 is all about "keeping it simple" without compromising quality or performance. Compact, precise, and reliable analytical balance for the value-conscious user.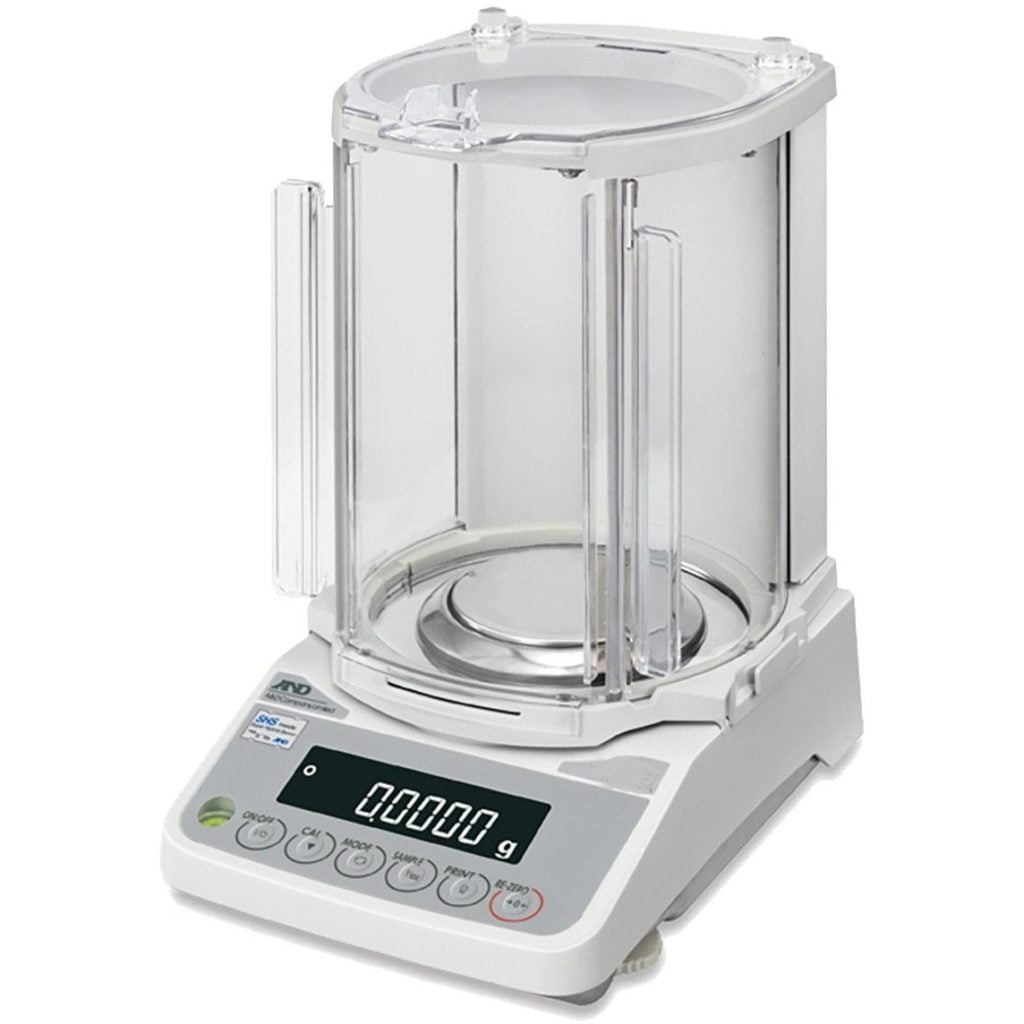 Speed: Fast stabilization in 2 seconds  enables you to perform high-speed, frustration-free weighing even at a readability of 0.1 mg
One-touch automatic calibration: lets you ensure the accuracy of your balance with just one key press
Space: Compact footprint smaller than an a4 page maximises opportunities for use of an analytical balance in even the smallest of spaces.
Rotary sliding doors: Unlike conventional analytical balances, the HR-AZ/HR-A series requires no extra space at the rear for accessing the weighing chamber, as the doors simply rotate behind the balance
Removable breeze break: The breeze break is easily removed using a unique clip system, allowing fast, simple cleaning and use in confined spaces like gloveboxes and controlled environment cabinets
A&D BM 22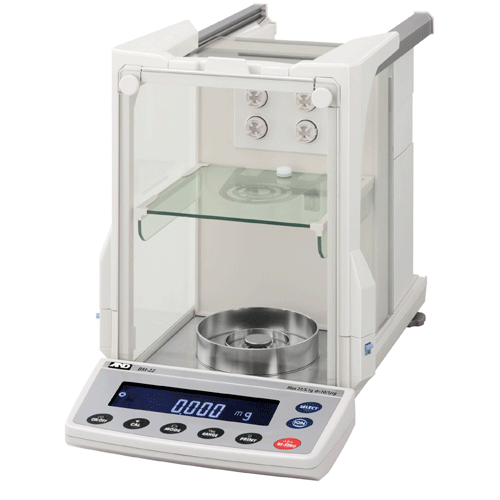 Accurate to 10/1ug, with 12 units of measurement and memory for up to 200 data sets this is the ultimate in micro analysis.
Ideally suited for weighing samples for componential (quantitative, elemental, etc.) analyses, environmental analyses, or other applications that similarly require extremely fine weight measurements.
The built-in fanless ionizer removes static electricity quickly and easily to perform  sensitive measurements with simplicity and accuracy.
---
The full A&D product range is on display at the Northern Centre of Weighing Excellence based here at Richmond Scientific.
The kettle is always on, so book your visit and bring your samples.
More from A&D > https://andprecision.com/