At Richmond Scientific, we take pride in our expertise in laboratory clearance and relocation services. In a recent project, our dedicated team of professionals embarked on a week-long laboratory clearance job in London. Their goal was to clear a biotech laboratory, equipped with high-value specialist equipment, and prepare it for relocation across multiple sites.
Preparation and Planning
Before the journey to London, our logistics team in Chorley worked diligently to ensure all necessary preparations were in place. This included meticulous attention to insurance and travel documentation, managed by our experienced team members, Deb and Harry. Their efforts ensured that our on-site team had all the information and support required to efficiently complete the job.
Safety is a top priority at Richmond Scientific. A comprehensive risk assessment was conducted to guarantee the safety of all personnel involved in the project, both from Richmond Scientific and any on-site staff.
Clearing the Laboratory
Our team of experts meticulously packaged the laboratory equipment, taking into consideration the delicate nature of moving parts, fittings and compartments. Much of the equipment was expertly crated or packaged and palleted.
Our inventory management was thorough, including precise labelling and comprehensive documentation to facilitate the relocation process.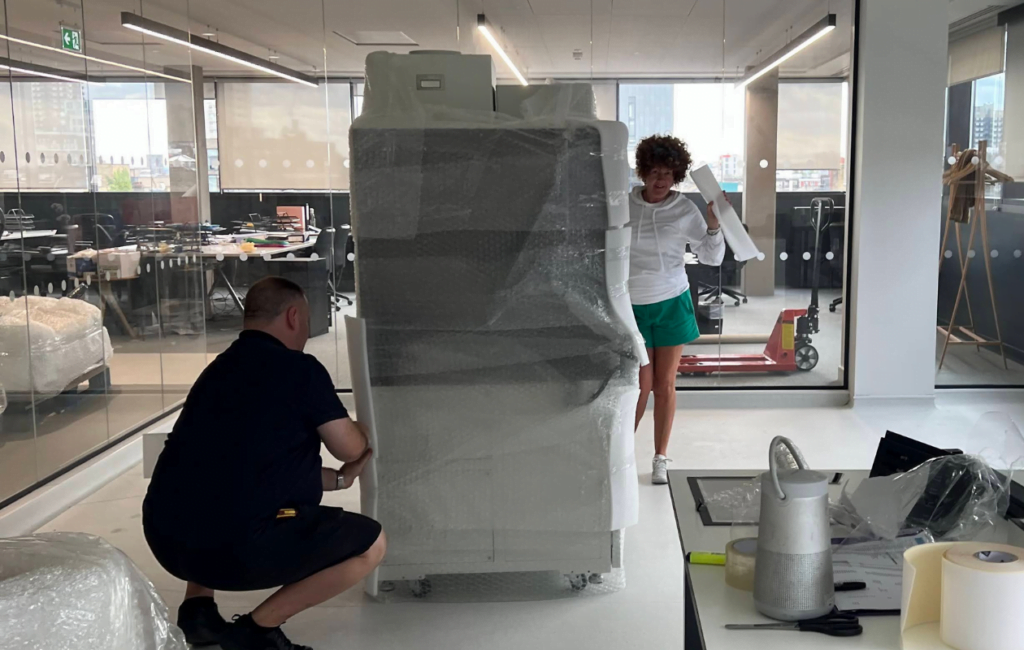 A Job Well Done
The week-long project in London proved to be a resounding success. Our team's dedication, experience, and attention to detail ensured a seamless laboratory clearance and relocation process. Most importantly, our customer was delighted with the outcome of the relocation job, reaffirming Richmond Scientific's commitment to excellence.
Acknowledgments
We extend our gratitude to the staff on-site, whose cooperation was integral to the success of this project. Thank you also to Nick, Lisa, and Stuart for their unwavering commitment and professionalism, demonstrating Richmond Scientific's capability to handle large-scale laboratory clearance and relocation projects with utmost expertise.
Browse Latest Equipment